Hoist Ab/Back Hyper Bench
Download This Month's Promotions and Save!
Offer ends Oct 24th
Hoist Ab/Back Hyper Bench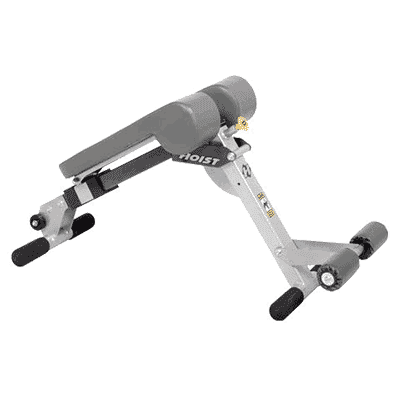 Equipment Features:
Allows a full range of ab and back exercises.
11 adjustable positions to accommodate all user heights.
Perfect for all ages and fitness levels.
Wheels for easy transport.
Roller pads with self-aligning capability.
Folds down to 40" L x 17" W x 11.75" H for easy storage.
Comes fully assembled.
Get More Info!
See What Our Customers Have To Say
Hoist Ab/Back Hyper Bench