Hoist Elite Series V1 Home Gym
Download This Month's Promotions and Save!
Offer ends Oct 24th
Hoist Elite Series V1 Home Gym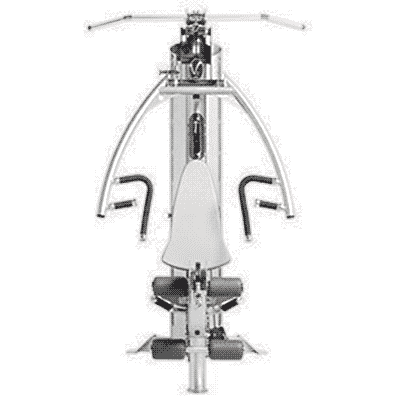 The V1 Elite Home Gym allows to customize the equipment to achieve your personal fitness goals. It has a sleek, attractive, compact design that requires little floor space, so you can move easily from one exercise to the next!
The highlight of this home gym is its patented leg station which gives you the ability to do seated leg curls and extensions no matter what your leg length. Its multi-function back pad also telescopes and tilts to provide superior upper body support during chest, back, and shoulder exercises.
Equipment Features
Patented leg station for seated leg extensions and leg curls
Range of motion adjustment system allows fast starting position changes for all body sizes and initial stretch preferences
Range-of-motion adjuster allows a variety of starting positions during leg extensions and leg curls
Roller pads automatically adjust to fit your leg length
Telescoping and tilting back pad provides exceptional upper body support for back, chest, and shoulder exercises
*NOTE: This model comes with a standard weight stack of 150 lbs. Additional 50 lb. weight stack available for an extra charge. Get More Info!
See What Our Customers Have To Say
Hoist Elite Series V1 Home Gym