Hoist Fitness 7 Position FID Bench
Download This Month's Promotions and Save!
Offer ends Oct 24th
Hoist Fitness 7 Position FID Bench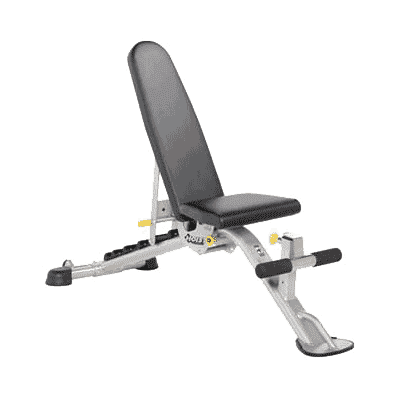 Equipment Features:
Adjustable incline, flat, and decline bench positions.
7 adjustable positions from -20º to 80º.
Adjustable seat with 3 positions from 0º to 20º accommodates a range of user heights.
Back pad adjusters protected with thermoplastic polyurethane covers for decreased wear.
Wheels and hand grip for simple movement and storage.
Superior leg support with adjustable foot pegs.
Get More Info!
See What Our Customers Have To Say
Hoist Fitness 7 Position FID Bench