Hoist Fitness Position FID Olympic Bench
Download This Month's Promotions and Save!
Offer ends Oct 24th
Hoist Fitness Position FID Olympic Bench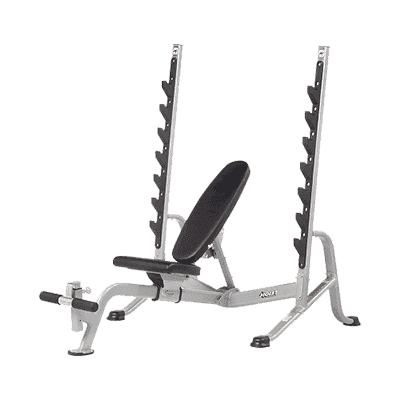 Equipment Features:
Constructed with quality materials.
Non-collapsible design for durability.
Polyurethane rack and rack-out tier covers protect the bar and machine while ensuring a quiet workout.
Oval tubing in a modern, upgraded frame.
Protective, non-metallic foot covers prevent floor damage.
Highly adjustable for flat, incline, and decline bench and shoulder exercises.
600 lb maximum user weight.
Weighs 147 lbs.
Get More Info!
See What Our Customers Have To Say
Hoist Fitness Position FID Olympic Bench