Hoist Fitness 7 Position Folding FID Bench
Download This Month's Promotions and Save!
Offer ends Oct 24th
Hoist Fitness 7 Position Folding FID Bench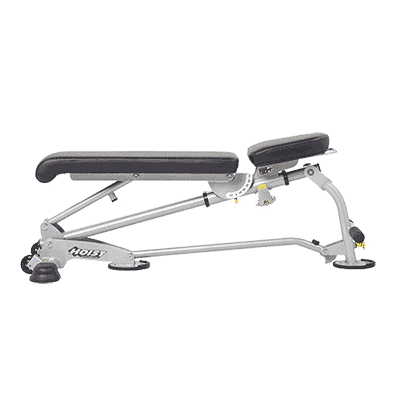 Equipment Features:
7 angle positions can be adjusted from -15º to 75º for incline, flat and decline exercises.
Compact, folding, locking design for simple, safe movement and storage.
Easy movement and storage with integrated wheels.
Back pad with rolled edge provides some core support.
Modern, upgraded frame features durable oval tubing.
Protective non-metallic foot covers to prevent flooring damage.
Get More Info!
See What Our Customers Have To Say
Hoist Fitness 7 Position Folding FID Bench