Hoist Fitness Tree
Download This Month's Promotions and Save!
Offer ends Oct 24th
Hoist Fitness Tree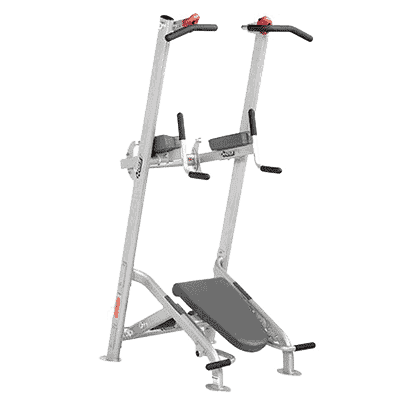 Equipment Features:
Wide range of exercises including dips, knee raises, chin-ups, hanging leg raise, sit-ups, and push-ups.
Comfort arm rests angled for precise positioning.
Back pad can be attached in two positions for vertical knee raises and sit-ups.
Low handles allow for footstep and push-up positions.
Stable base with flared feet.
400 lb weight limit.
Get More Info!
See What Our Customers Have To Say
Hoist Fitness Tree