Sale!
Hoist Fitness Lemond Series UT Upright Bike
Download This Month's Promotions and Save!
Offer ends Oct 9th
Hoist Fitness Lemond Series UT Upright Bike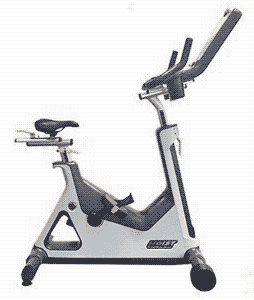 When you're looking for an innovative bike with a sleek and compact design, the HOIST© LeMond series UT is a terrific choice.
Create your own custom ride with the ergonomically designed seat and frame The LeMond UT's unique design is made to improve performance, deliver superior comfort, and provide an exceptional workout.
It features an upgraded LCD display with 14 workout programs and resistance levels for all types of athletes from beginners to advanced competitors. 7 of these were created by Tour de France winner Greg LeMond.
It's a great choice for all sizes of homes and takes up minimal space compared to other home fitness equipment like treadmills and elliptical trainers.
Equipment Features:
14 workout programs (7 workouts created by Greg LeMond)
Compact, sleek design
Two seat options for total comfort
CaloriePump™ feature tracks calories burned
Upgraded LCD display
Bluetooth LE enabled
Free HOIST Cycling fitness tracking app
Upgraded handle bar and pedal design
Patented seat adjustment for perfect knee alignment and muscle use
Large pedals with ratchet straps for security and comfort
Vertical and fore and aft adjustment for handlebars and seats
Constant power source with self-powered and power cord options (power cord not included)
Durable frame
USB charging port
20 resistance levels for 33 to 1200 watt range
Road bike crank design for improved comfort
Threaded cranks compatible with all standard pedals
Contact-activated heart rate sensor
Equipped for Telemetry heart rate monitoring — 5 KHz Polar compatible straps (not included)
Requires no calibration before riding
Accurate power reporting with digital drive system
50" L x 26" W x 57" H
Get More Info!
See What Our Customers Have To Say
Hoist Fitness Lemond Series UT Upright Bike