Hoist MiSmith Dual Action Smith
Download This Month's Promotions and Save!
Offer ends Oct 24th
Hoist MiSmith Dual Action Smith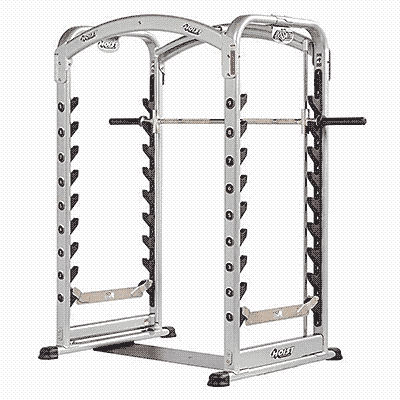 No matter what your fitness level, the HOIST MiSmith Dual Action Smith offers the accommodations you need to create your ultimate fitness experience. With revolutionary patented technology featuring simultaneous vertical and horizontal bar movement, it brings you all the perks of free weight training while providing total stability and safety. Its Ultra-lite Lifting System™ also diminishes the bar weight to just 30 lbs., extending your available exercise options. Its sleek design offers aesthetic appeal while providing exceptional power and efficiency that can improve the fitness of all levels of user.
Equipment Features
Commercial quality linear bearings and shafting to eliminate friction and enhance guided motion
Polyurethane covered rack outs protect the bar while offering silent racking
Protective, non-marring feet
Space-saving, walk-through design
Ultra-Lite Lifting System™ decreases Smith bar weight to just 30 lbs.
Adjustable safety tiers
Get More Info!
See What Our Customers Have To Say
Hoist MiSmith Dual Action Smith