Hoist VR-LP V Ride Leg Press Attachment
Download This Month's Promotions and Save!
Offer ends Oct 24th
Hoist VR-LP V Ride Leg Press Attachment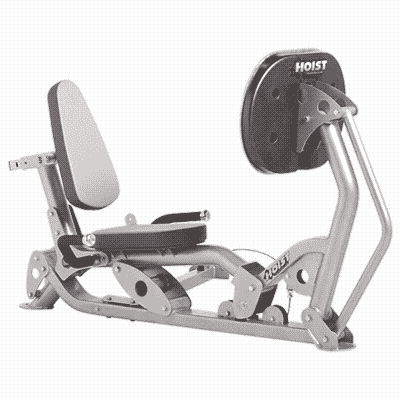 The Hoist VR-LP V Ride Leg Press is a supreme leg press offering the closest thing to a free weight training experience.
Through the use of ROX™ technology, the user experiences exceptional range of motion and guides the exercise for a comfortable and natural sense of movement. Because of its rocking movement, the user's center of gravity shifts to exercise core muscles.
Adjustments are easy for all leg lengths with a ratcheting back pad. The large oval footplate also allows a variety of foot positions during calf and leg press routines.
Equipment Features
Outstanding leg workout akin to the natural, functional movements of free weight exercise
ROX™ technology makes the user central to the exercise motion for supreme biomechanical positioning and improved range of motion
Rocking movement shifts the user's center of gravity to engage core muscles while retaining stable movement
Fast and easy adjustments for all leg lengths with ratcheting back pad
Large oval footplate allows a wide range of foot positions for leg press and calf exercise
Get More Info!
See What Our Customers Have To Say
Hoist VR-LP V Ride Leg Press Attachment