HydroclearPurewater System
HydroclearPurewater System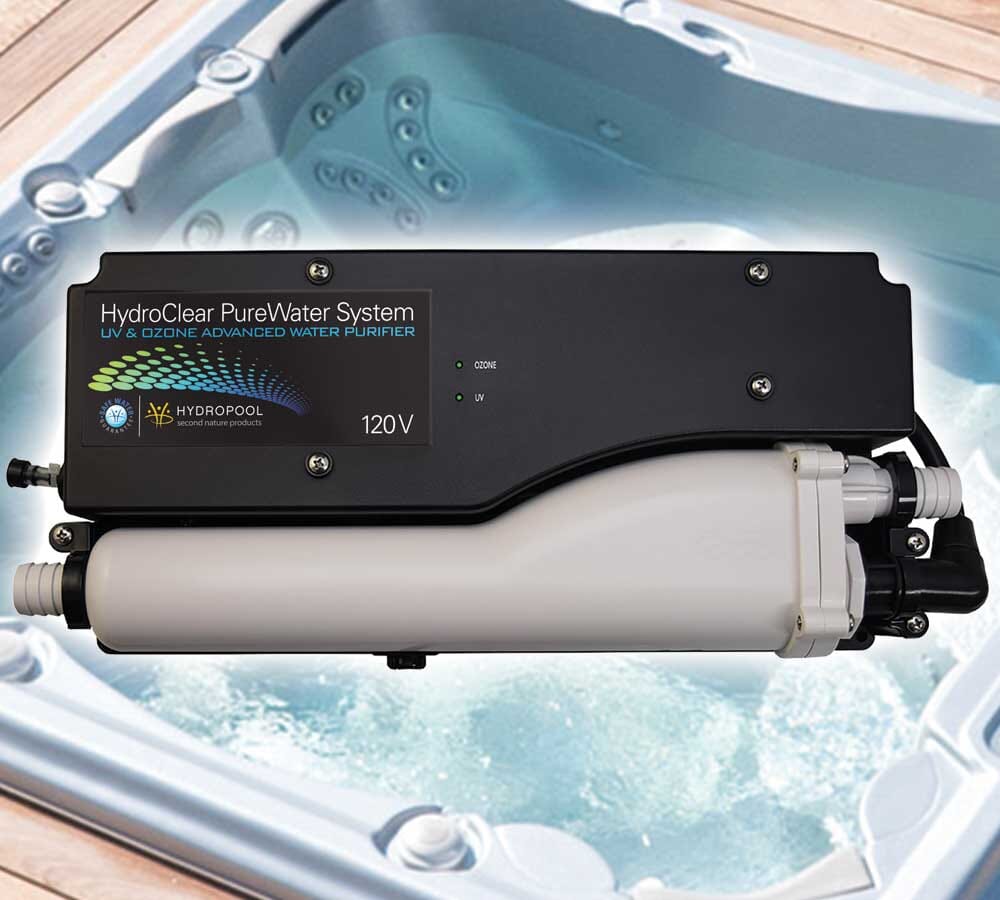 If you are looking for an efficient and safe way to make sure that your hot tub water is always safe and sanitary, the AquaNova Hydroclear Purewater System is the perfect water system for you. The AquaNova is built with cutting edge technology and known to have the best life expectancy of any spa sanitation system.
The AquaNova offers the perfect solution for water sanitation with high-quality standards and high-quality sanitizing power with little hassle.
Using your hot tub should be enjoyable, so worrying about high amounts of chlorine consumption can be a thing of the past. With the AquaNova, a built-in venturi injector system helps to reduce the use of harsh chemicals, using water, UV, and ozone to for greater water quality.
With a built-in detection and lamp life timer software, you can take the guesswork out of knowing if your system is working up to par or not.
HydroclearPurewater System Standard Features
3.5 lbs.
50 mg/hr. Ozone output
10,000-hour UV-C Lamp
Dual Spa
Built-in venturi injection system
Advanced Oxidation Process (AOP) for sanitary purposes
Patented Micro-Ozone cell technology
Germicidal UV-C Sanitation
Easy lamp replacement
Champagne bubbles
Led Indicator Light
Field Tested and a 12-month warranty
Get More Info!
See What Our Customers Have To Say
HydroclearPurewater System