Sale!
LifeFitness IC5 Indoor Cycle
Download This Month's Promotions and Save!
Offer ends Oct 9th
LifeFitness IC5 Indoor Cycle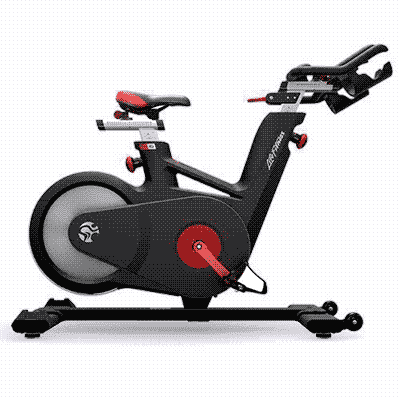 The IC5 indoor bike is a commercial grade bike for the home. It's durable, and withstand hours of daily use, but is comfortable and easy to use.
This bike has an adjustable seat and handlebars, as well as 100 levels of resistance increments. The magnetic resistance is easily adjusted using a lever at the rear of the bike. This bike also has a dual pedal, so one side is suitable for cleats, and the other can be used with any type of running shoe as it has a toe cage. There's dual bottle holders in the handlebars, and the bike is on wheels so you can move it easily around your home.
The IC5 indoor bike has the WattRate TFT console, so it's a self powered, coach by colour monitor that allows you to keep a close track of your personal fitness. It shows your performance statistics, but it also colour codes the information, which means that you can gauge the intensity of your workout at a glance. It can also be upgraded for the MyRide VX personal tablet.
See What Our Customers Have To Say
LifeFitness IC5 Indoor Cycle