Sale!
LifeFitness IC6 Indoor Cycle
Download This Month's Promotions and Save!
Offer ends Oct 9th
LifeFitness IC6 Indoor Cycle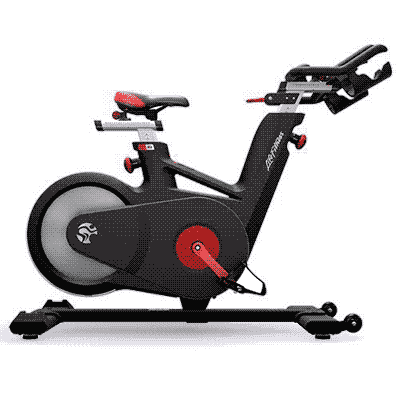 The IC6 indoor cycle gives you the quality you would expect from gym equipment in your own home.
There's a fully adjustable comfortable sport saddle, and multi-grip adjustable handlebars. The bike is made from a steel frame, with plastic covering which makes it exceptionally durable. It has a Q-factor of 155mm, which makes it as close to riding as an outdoor bicycle as you can get.
It also has dual sided pedals. One side is perfect for using with cleats, while the other side has a toe cage, so can be used with whatever shoes you want. It has dual water bottle holders integrated in the handlebars.
The standard model IC6 comes with the WattRate TFT console. This console is self-powered, and offers the coach by colour features. It shows your workout metrics, and colour codes them so you can see the intensity of your workout at a glance.
The standard console is compatible with a chest strap so you can get a very accurate reading of your heart rate during your routine. You can upgrade the console to the MyRide VX tablet.
See What Our Customers Have To Say
LifeFitness IC6 Indoor Cycle